A Love Parcel provides
a wonderful gift to children
who have absolutely nothing
Donate Now
WHAT IS A LOVE PARCEL?
A Love Parcel consists of a large towel that is filled with items such as soap, shampoo, comb/brush, toothbrush, clothing, etc. It 'provides a wonderful gift to children who have absolutely nothing. Each Love Parcel represents to them the love of God and puts a smile on their face.
This program is a wonderful way to get people involved and interested in mission work. Talk to your Pastor, Bible study group, school or social organizations to which you belong.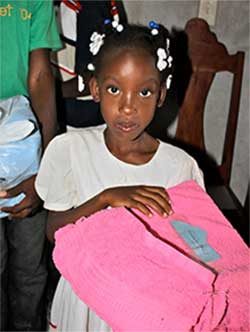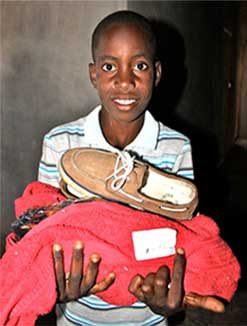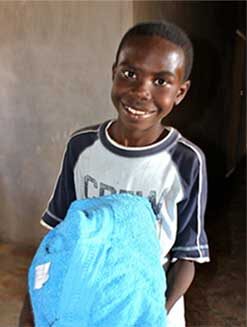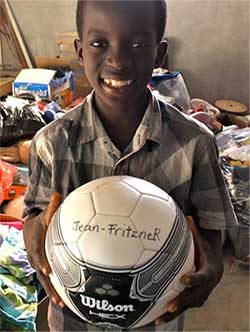 LOVE PARCEL INSTRUCTIONS:
Preparing a Love Parcel is simple and easy.
Follow the guidelines for things to pack and not to pack in a Love Parcel (see suggestions below).
Lay a large towel out flat. Place the items in the middle of the towel. For the edges of the towel up to keep the items inside thetowel. Pin the towel edges together. Place the towel and its items in a plastic shopping bag.
Write the words "LOVE PARCEL" on the outside of a plain white envelope.
Make out a check payable to "OIH" for the total amount of shipping costs ($15 x number of parcels). The $15 shipping cost is per parcel, not per box shipped. Place the envelope inside the large plastic shopping bag. Please remember that every parcel must have an envelope. For more than one parcel, photocopy the check, place a copy of the check in an envelope for each additional parcel, and place a copy in each bag.
One check may then be placed in the main envelope for the entire number of parcels prepared. The $15 covers all shipping costs from our warehouse in Haiti. The shipping fee must be included for all parcels sent or your parcels cannot be sent to the mission in Haiti.
Please ship via UPS or U.S. mail to:
OIH
8973 Pioneer Ct
Berrien Springs, MI 49103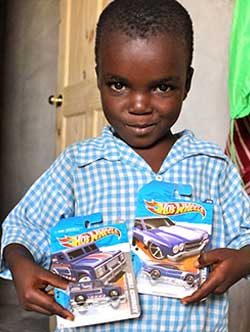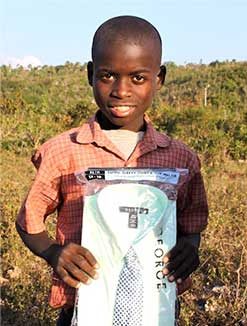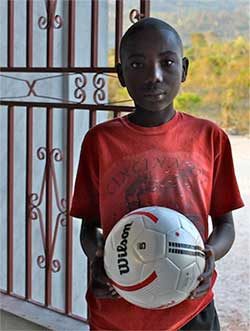 LOVE PARCEL SUGGESTIONS
Here are some suggestions:
Toothbrush, toothpaste, hand soap, shampoo, comb/brush, lotion, hair accessories (i.e. clips and hair ties), wash cloth, t-shirt, socks, underwear, tennis shoes, sandals, flip flops
Pencils, pencil sharpeners, eraser, pens, markers, crayons, colored pencils, coloring book, notebook, stationeries, construction papers, calculator
Jump rope, jacks, small doll, small toy car, deflated soccer ball w/ pump, nerf ball, hacky sack, ball cap, watch, sunglasses, kite, small hand-held musical instruments (i.e. plastic recorders and harmonicas)
PLEASE include a jar of peanut butter in each parcel.
DO NOT SEND THE FOLLOWING:
Worn out clothes, toy guns, knives or war-related items, money, perishable items, your address
Any type of food such as candy (except for a jar of peanut butter) as this draws bugs and rodents into the
warehouse
DON'T HAVE THE TIME?
We can make a Love Parcel for you. We have volunteers who would be happy to put one or 100 parcels together for you. In addition to the shipping cost of $15 per parcel, please send $35 per parcel and we will purchase the items to make a Love Parcel together.